Wonky Woolies Weekender
Seamster Vintage, 674 Pollokshaws Road, Glasgow, G41 2QE
Friday 20.10 till Sunday 22.10
11 till 5
We're super excited to be hosting a weekend take over from our favourite knitwear supremos the amazing Wonky Woolies.  Team Wonky are a family business based in Kelso; consciously producing high quality knitted accessories with eye catching modern designs.  They'll be running a pop up in our store for the weekend featuring great knitted accessories alongside our retro clothing.  Come down the lane and grab yersel and snazzy bunnet!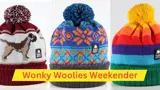 Retro Fest
Strathclyde Union, 51 Richmond Street, G1 1XU
14.09.2023
12 till 6
We're at Strathclyde Union this week, putting together a cheeky wee vintage and reworked pop up shop for Freshers week!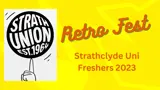 Summer Sale Weekender
In store and online
Friday 11th August Till Sunday 13th
Shops open 11 till 5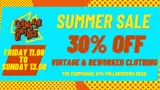 Sustainable Style Ups
In Store, 674 Pollokshaws Road, Glasgow, G41 2QE
Thursdays June 2023
4.30 till 8 pm
To celebrate the start of Summer we're running late night shopping Thursday evenings.  These (hopefully) sunny evenings will come with free personal styling sessions from our resident industry pro Debbie!  And that's not all, we're also offering 10% any clobber you pick out.
These sessions are on a drop in basis so no need to book or buy tickets.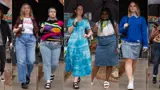 Record Store Day
The Cooperage, 674 Pollokshaws Road, Glasgow, G42 2QE
22.04.2023
Shops open 8 till 6
Live music from 12
Our neighbours (and our favourite Record Store) Some Great Reward are participating in RSD2023, celebrating UK independent music retailers.  We'll be opening early and offering 10% off all day with your record purchases, because there's no better combo than a bit of vinyl and vintage!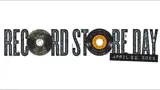 New Website Launch
01.04.2023
We're buzzing to launch our new online store!
To celebrate our new site launch enter the discount code LAUNCHPARTY10 at check out for 10% off your order.
(valid till 30.04.2023)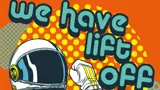 The Cooperage Market
The Cooperage, 674 Pollokshaws Road, Glasgow, G42 2QE
First Saturday every month 2022
11 till 4
Co-hosted by us and our fab neighbours, Rudan, The Cooperage monthly pop up market features some of the best artists, makers and small businesses Glasgow has to offer.
Come find us down the lane.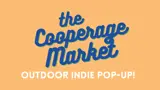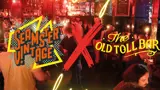 The Seamster Vintage Fayre at the Old Toll
The Old Toll, 1 Paisley Rd West, Glasgow, G51 1LF
27.11.2022
3 till 7
We are delighted to be hosting the first ever vintage fayre at the fantastic Old Toll bar.
We'll be setting up with rails and rails of retro and reworked bangers downstair in the Red Door Club!
Mosey on down, treat yourself to some new threads, stock up on sustainable gifts and then grab a well-earned drink in the beautiful bar upstairs.
Pop-up Shop @ Phillies
Phillies of Shawlands, 1179 Pollokshaws Rd, Shawlands, Glasgow, G41 3YH
24.09.22
12 till 4
We're back at Phillies for our monthly Pop Up Vintage Fayre! All the best in Seamster sustainable vintage clothing with reworked, zero waste garments and accessories!
Pop down and browse some bargain clobber and grab a bite after.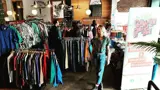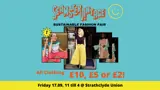 Vintage Freshers Fayre
Strathclyde Union, 51 Richmond Street, Glasgow, G1 1XU
17.09.22
12 till 4
Calling all Freshers!  Head on down to the fab new Union building at Strathy for our massive Vintage Freshers Fayre!
All vintage clothing will be just £2 £5 or £10!
Fill your wardrobe sustainably for a bargain. Ya Dancer!
Court Yard Sale
The Cooperage, 674 Pollokshaws Road, Glasgow, G42 2QE
07.08.22
11 till 4
This Sunday our Court Yard Sale is back, this time it's a big bumper end of Summer Weigh and Pay special. 
All preloved, retro clothing in the courtyard tent will be available at just £15 per kilo !!
Our store will also be open as normal for all your sustainable clothing needs alongside the other shops and cafe in The Cooperage.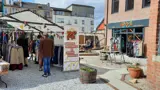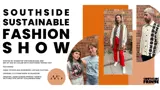 Southside Sustainable Fashion Show
The Cooperage, 674 Pollokshaws Road, Glasgow, G42 2QE
22.07.22
We are excited to invite you to the first Southside Sustainable Fashion Show at The Cooperage, in collaboration with The Southside Fringe.
Seamster Vintage, Rudan and 001 of 100 will bring you a range of sustainable garments from locally made ethical design to reworked vintage classics.
Held in our courtyard, the fashion show will be followed by music, drinks, food available from Vivi's Deli, as well as a raffle for your chance to win an outfit!
All proceeds from the event will be donated to local charity, Refuweegee.
Southside Fringe Fair
The Cooperage, 674 Pollokshaws Road, Glasgow, G42 2QE
14.05.22
12 till 4
In colaboration with this year's Southside Fringe, the Cooperage Fringe Fair will feature kids art classes, live mural painting, DJ, stalls and vegan BBQ all in our suntrap court yard!